Popcaan Collabs With Megan Thee Stallion On 'Intercourse' Off Her New Album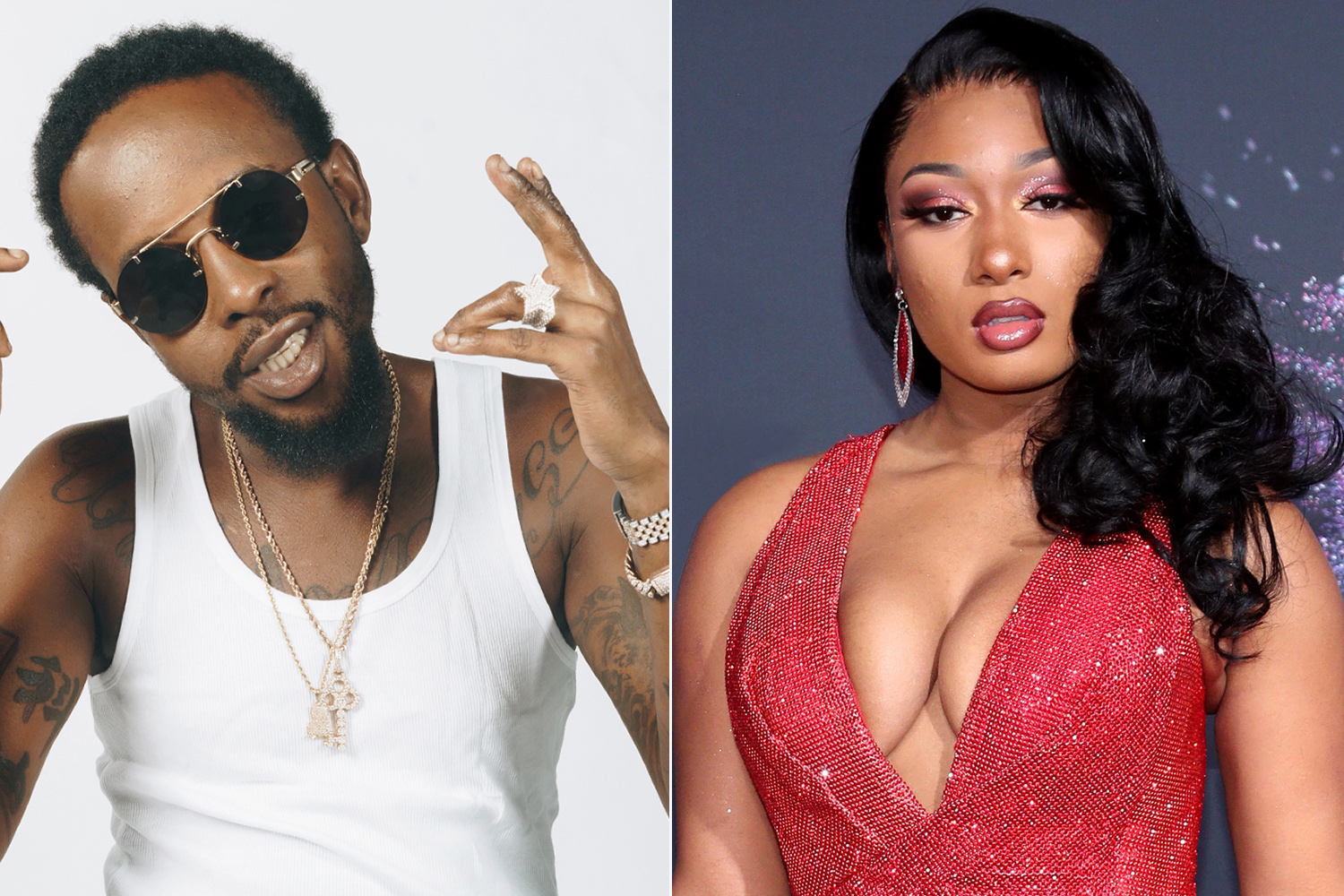 Dancehall star Popcaan is among the list of top tier vocalists featured on Megan Thee Stallion's forthcoming Good News album. Popcaan collaborates with the Savage rapper on the eleventh track, Intercourse– a title that leaves no room for questions about the nature of the lyrical content.
Along with Popcaan, the project features a number of international a-list musicians, including Beyoncé, SZA, Big Sean, 2Chainz, City Girls, Young Thug, Lil Durk and Da Baby.
Meg dropped the track list for the 17-song collection today on her social media pages, three days ahead of its November 20 release date.
Popcaan retweeted the image shortly after, sending his fans into a frenzy.
Meanwhile, over on Instagram Poppy commented "Killys and hotties " on the track list.
The feature is the latest in a series of major international moves for the Firm and Strong deejay, and it comes on the heel of his feature on the 2K Beats soundtrack for the NBA 2K videogame.
In recent months Popcaan, born Andre Sutherland, also collaborated with superstar pop/rock band Maroon 5 on a remix of Nobody's Love, and British rapper Loski on Avengers. This, while teaming up fellow OVO artiste Preme on the Link Up EP, and hosting several global heavyweights on his FIXTAPE album in August.
Though Megan Thee Stallion was not featured on FIXTAPE, she did get an honourable mention, in the song GOODAZ GAL, when Poppy sang "Full a Stallion like Megan" in the second verse, which may or may not have been a hint that they had been eyeing a duet. Mention aside though, the album feature comes as a pleasant surprise, as both entertainers had kept the secret under tightly sealed wraps until today.
'Hot Girl Meg' has also been pretty busy herself, releasing hit after hit in 2020, despite being temporarily slowed down after being shot, allegedly by Canadian rapper Tory Lanez in July. Still riding high from the record-breaking success of WAP with Cardi B, Megan released Don't Stop (featuring Young Thug) last month, while she worked on what will be her debut studio album. 25-year-old Meg (born Megan Pete) released three EPs before releasing her first full length mixtape Fever last year.
192 Total Views, 2 Views Today