Pro-Trump Protesters 'Vibe' To Bob Marley After US Capitol Riot
It seems that even Donald Trump supporters love to listen to the soothing music of Bob Marley after a good riot, a bit of hell-raising, and general anarchy.
Last night as the citywide curfew went into effect in Washington D.C, pro-Trump protesters were spotted singing the words "every little thing is gonna be alright" from the reggae legend's Three Little Birds on the West side of the Capitol, within full view of where President-elect Joe Biden is set to be inaugurated later this month.
A video clip, which was tweeted by USA Today journalist Christal Hayes, showed the scene outside the Capitol building yesterday evening.
If he were alive, the Honorable Robert Nesta "Bob" Marley, O.M. (Order of Merit), would have celebrated his 76th birthday on February 6th. We are unsure how he would have felt about his music being used by Trump supporters who had, only hours before, invaded the country's sacred 'citadel of liberty' in a move dangerously close to sedition.
The mob invaded Capitol Hill, broke through security perimeters, tussled with cops, broke windows, invaded personal offices, and otherwise interrupted a joint session of the newly sworn in Congress set to reaffirm Biden's Electoral College win.
Elderly representatives cowered under tables as chaos descended and when the smoke cleared, and the mob had finally retreated, four people were dead.
Most Twitter users feel the use of Marley's music was incongruous with the tone and timbre of that day's terrible events and were irate about the use of the reggae legend's music by the seditious mob.
One said: "Bob Marley? The f–king nerve! btw, it's after 6 where's the tear gas and f–king rubber bullets?"
The irony wasn't lost on one who commented: "A black, non-Christian, non-American who loved weed doesn't seem to fit here."
A Jamaican chimed in: "Free up Bob Marley name from unnu mouth" with a meme video of a student giving another a firm 'box'.
Another user echoed: "Get that song out of your mouths this instant. Oh my soul the RAGE I feel right now"
The supporters also sang along lustily to an off-key, toneless cover of Marley's timeless One Love much to the chagrin of Twitter users who felt that the vibe of Marley's music stood in sharp contrast to the warped agenda of the Trump supporters.
One Love conjures up the feeling of deep revelations of harmony and world peace delivered from a learned Rasta elder "reasoning" in a sacred Nyabinghi drum circle, a tone which seemed to be in direct opposition to the outpouring of anger and hatred radiated by Trump supporters who attempted to subjugate American democracy by delaying the confirmation of Biden as that country's next president.
Even with the 41st anniversary of his tragic death from cancer coming this May, Bob remains the most recognizable ambassador of reggae music the world over.  The artiste's timeless appeal and continued relevance is a tribute to the political, racial, and socially conscious overtones of his catalogue.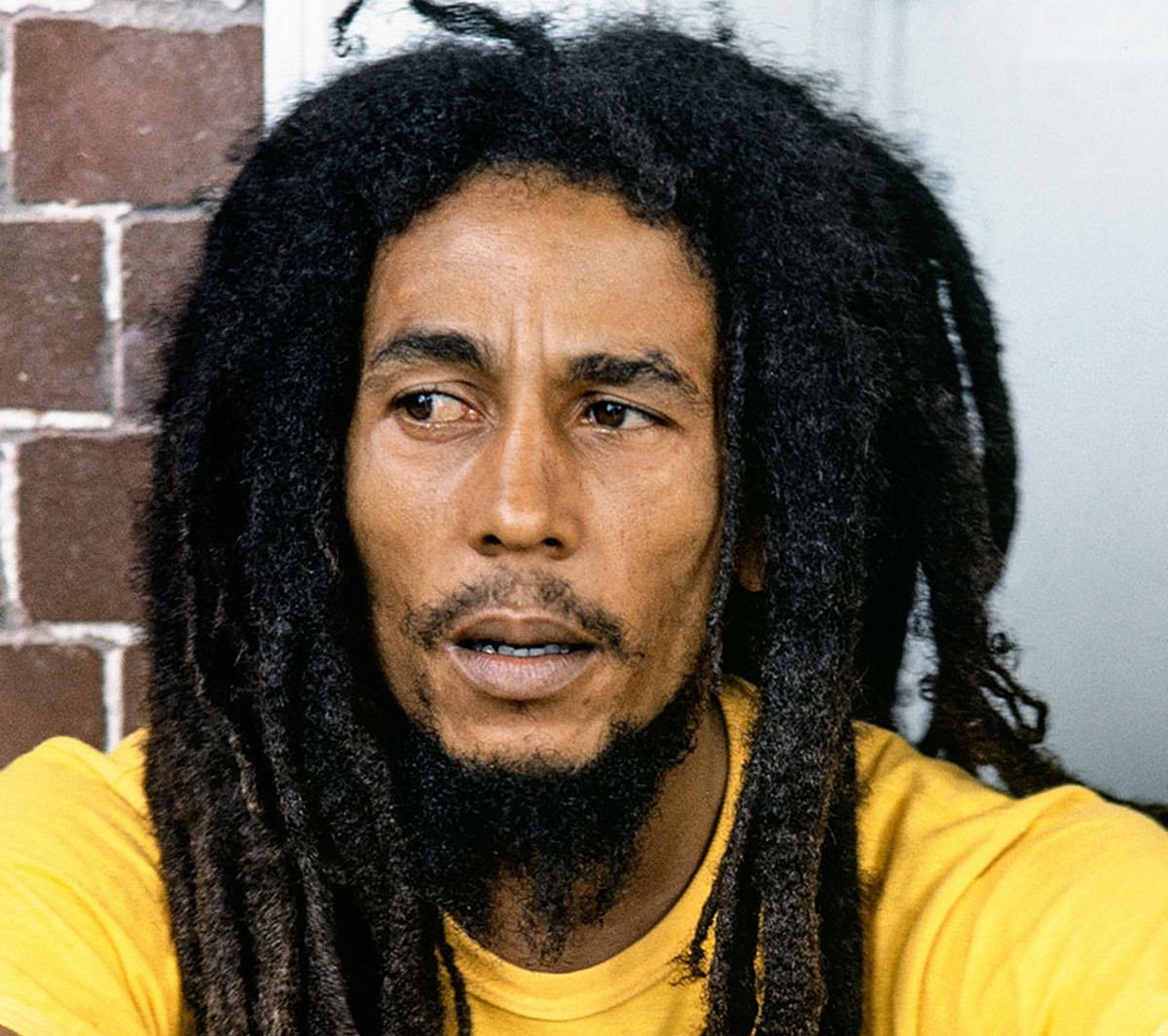 Marley used his iconic status as an international superstar to share his brand of moral wisdom with songs such as Get Up Stand Up, Concrete Jungle, One Love, and even War (adopted from Ethiopian Emperor Haile Selassie I's historic speech before the United Nations General Assembly in 1963).
Maybe Marley is rolling in his grave. Or maybe he would give them a wry smile and say: "Here comes the conman coming with his con plan…."  (from Crazy Baldheads)
Selah.
74 Total Views, 2 Views Today